We're excited to welcome Organic Farmers and Exhibitors from across North America (and Europe) to Cokato, Minnesota for the 4th Annual Organic Farm Innovation Expo.
The event takes place August 17th, 2023 with check in beginning at 7:30AM.
Event Location
2566 Rockwood Ave SW
Cokato, MN 55321
Day Of Event Plan
The 4th Annual Organic Farm Innovation Expo features 18 different equipment demonstrations in multiple different crop heights. We'll be demonstrating equipment from Hatzenbichler, Einbock, TH Fabrication, Kult Kress, Copperhead Ag, Henke Buffalo, Treffler, Garford, Salford, Accura Flow, and Kadelbach Manufacturing.
Outside of equipment demonstrations, attendees will enjoy networking with Organic Farmers from all over North America, and up to 30 different brands well represented in the Organic Farming Industry.
If you're a serious Organic Row Crop Farmer, this is one event you do not want to miss. Advanced registration is required, sign up here.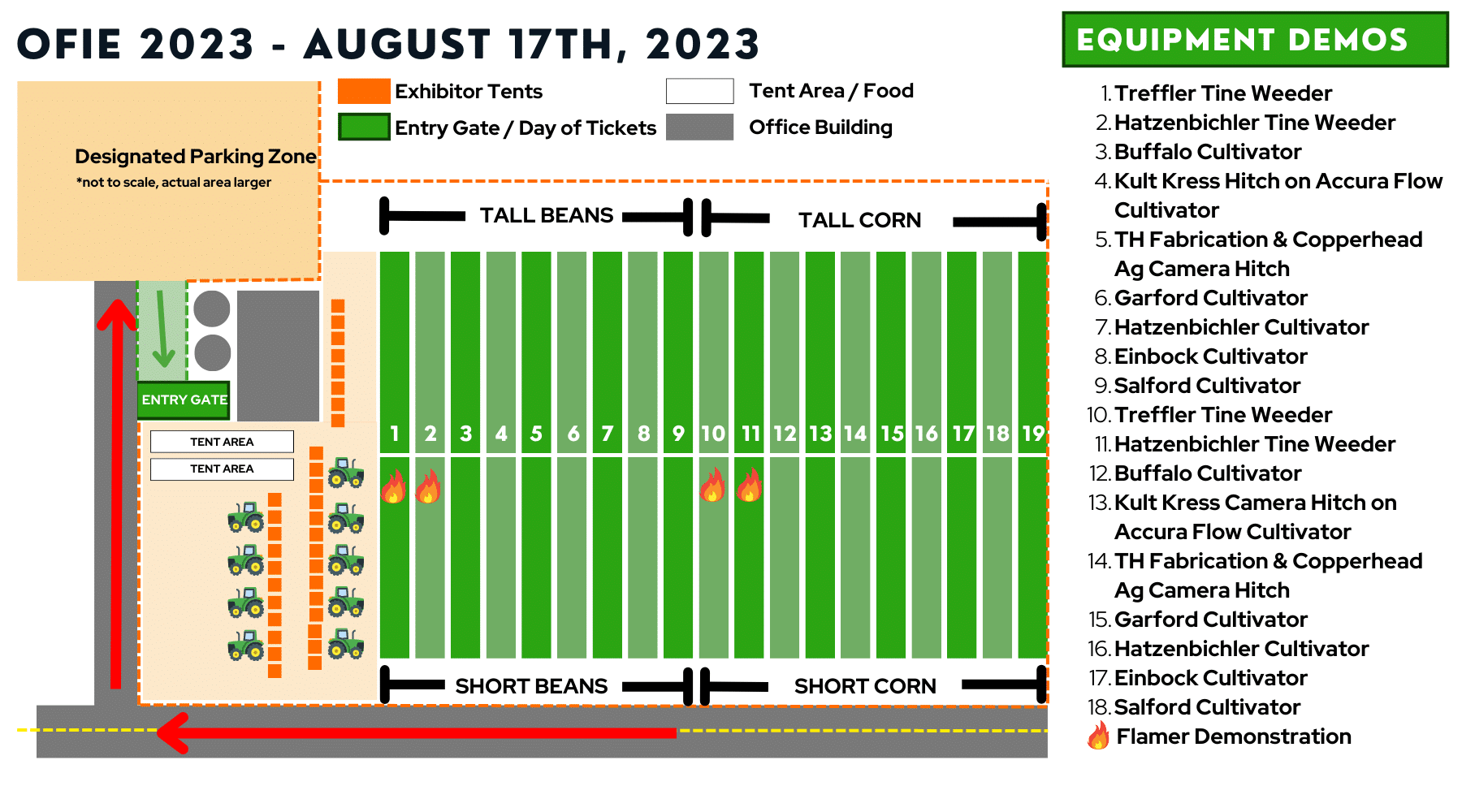 For more event information, please visit OFIExpo.org