The Hatzenbichler Cultivator has proven to be an incredibly valuable asset on our own organic farms. In the images and videos displayed below, we're demonstrating it's effectiveness on an organic corn crop grown by Crop Fertility Services owner Mark Keskey during the Summer of 2023.
Want to see the Hatzenbichler Cultivator and Camera Guidance Hitch up close and personal for yourself? Consider joining us at the Organic Farm Innovation Expo this August. We'll be demonstrating this exact unit, as well as 8 others at our Field Day in Cokato, Minnesota. Sign up here.
Cultivating Organic Corn For Maximum Weed Control
This field presented an interesting challenge, due to the abnormally dry growing season that was experienced, we were forced to plant our crop deeper than we typically would. As a result of this, any mechanical weed control activity had to be delayed to give the crop more time than usual to grow. Of course, this increased the amount of weed pressure in this organic corn field.
The first image below shows what the majority of this organic corn field looked like prior to the first cultivation pass. 
As you can see, the field is experiencing significant weed pressure whether it be grass, thistle, or other weed types.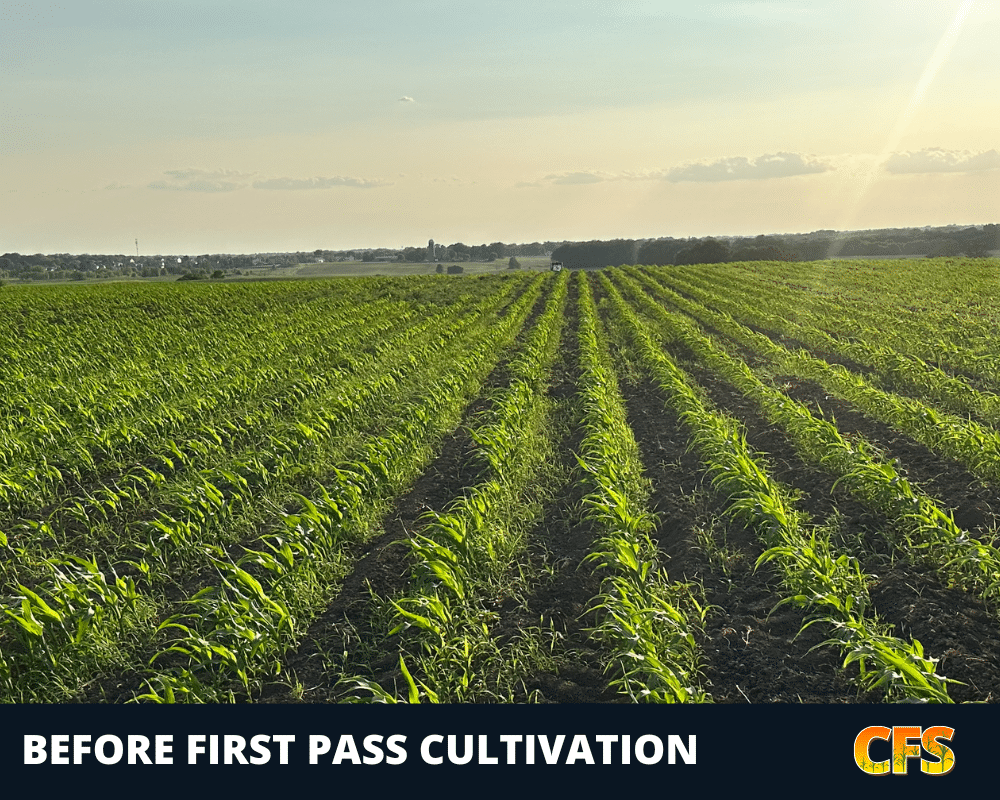 The image below shows this exact spot after the initial cultivation pass made with the Hatzenbichler Cultivator.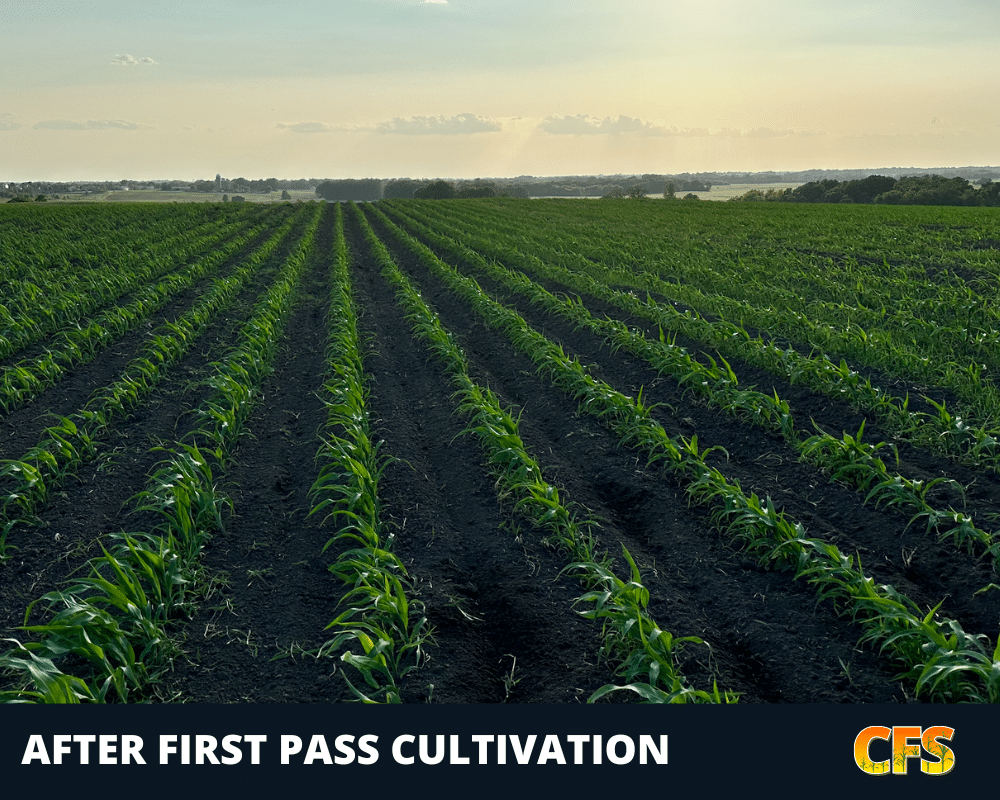 In the video below, Mark is trailing the cultivator (on foot), showing views of what the field looked like prior to the cultivator being used as well as it's appearance immediately after.