Raw Turkey Manure For Sale MN
Crop Fertility Services has been providing and spreading Raw Turkey Manure in Central and Eastern Minnesota for 8+ years. We're organic farmers and we stand behind the products we use and sell.
We service the following counties for Raw Turkey Manure : 
Anoka, Benton, Carver, Chisago, Dakota, Hennepin, Isanti, Kandiyohi, McLeod, Meeker, Renville, Scott, Sherburne, Sibley, Stearns, Wright, and Washington,
Raw Turkey Manure is another great option for manure fertilizer in Minnesota. Raw turkey manure is a good source of Nitrogen needed for a variety of grasses. We've been selling and delivering raw turkey manure in Central and Eastern Minnesota since 2012. 
Our farmers have great results with our turkey manure when they partner with an agronomist to determine the proper amount of manure they should be applying.
Turkey Manure can be a great alternative to Chicken Manure.
STEP ONE | Call Brian for pricing (will depend on current analysis and trucking distance)
STEP TWO | Coordinate date & location with CFS team to ensure smooth delivery and spreading of manure. 
**We are well educated and follow Country Manure Codes.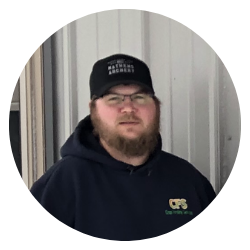 Raw Sales
Brian Halonen
(320)583-3465