High crop yields depend on having good quality soil, optimal growing conditions, and protection from diseases and pests. Sometimes it's difficult to know how to get these perfect conditions though. If diseases are left unchecked, they could compromise your hard work of planting and fertilizing.
To make things more complicated, each crop or farm location has slightly different needs and commonly-encountered pests. Keeping these needs in mind is key to extracting the best possible yields from your crops.
To help you get the most out of your land and crops, the best course of action is to consult with a professional agronomist.
What is an agronomist?
Agronomists are specialized scientists who are experts in the needs of crops. They conduct experiments and research to help optimize the output of the agricultural industry, from finding ways to combat diseases to discovering new methods that could result in better yields.
Part-scientist and part-surveyor, an agronomist is often a farmer's first port of call when an unexpected problem arises. The agronomist will then evaluate the conditions and practices of the farm to come up with a solution backed up by the latest research and farming methods.
Why should you consult with an agronomist?
Most agronomists will hold both Bachelors and Masters degrees in Agriculture or a similar subject. There are also specialist professional certifications that agronomists can achieve, which they can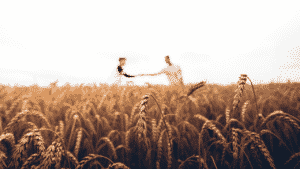 apply for once they have two years of relevant experience. Some of the more common specialist qualifications available include Professional Agronomists, Crop Advisors, and Soil Scientists.
Working with an experienced agronomist allows farmers to tackle problems and protect against threats. Through collaboration with someone who studies crops and their optimal growing conditions, farmers can glean deeper knowledge about how to improve their practices and soil quality.
There is also a strong degree of communication, as an agronomist can help deploy the latest advancements in agricultural science that a farmer may not have been aware of.
Benefits of working with an agronomist
There are several benefits of working with a professional agronomist:
Professionally trained:

Professional agronomists

need at least two years of experience before gaining specialist certifications, but most working agronomists will have a lot more time under their belts. They can use this experience to vastly improve the efficiency of a farm. 

Maximizing crop yields:

This expert knowledge enables a farmer to maximize their crop yields, either through making their practices more efficient or trying new, recommended methods. This improvement in yield can also come from the agronomist teaching the farmer about the best way to utilize their soil. 

Transitioning to organic farming:

Seeking advice regarding agronomy for organic farming can help make the transition much easier. An agronomist can show the farmer how best to adapt their farm and practices to organic standards. This may even make the process of gaining official organic certification easier.

Expert suggestions:

Through their research and experiments, agronomists are great at helping farmers overcome unexpected problems. An agronomist can evaluate the specific conditions of a particular farm and discern the best course of action.
Contact Crop Fertility Services
Working with a professional agronomist can boost crop yields and protect farms against diseases and pests. For more information about the benefits of professional agronomy consulting, contact Crop Fertility Services today.